The traditional mall model of "Contempo Casuals, Borders and french-fry-filled food courts" has already started transitioning into a "fully functional lifestyle center," suggests "The Future of Shopping," an April 26 article in The Wall Street Journal. The article describes this "mall of tomorrow" as featuring abundant lifestyle amenities: from gyms to medical services, grocery stores and even schools – transforming "malls" into "alls."
In some instances, shopping malls have, for one reason or another, evolved beyond their original purpose. With a regional mall averaging 589,343 square feet, according to the International Council of Shopping Centers – not to mention the often ample parking that accompanies shopping centers – this presents opportunities for intrepid developers to transform these blank canvases into new creations.
You can now visit some shopping malls across the United States to:
Have a medical check-up.
The former 100 Oaks Mall in Nashville, Tennessee, gained a new life as a branch of the Vanderbilt University Medical Center. As Nashville's first large-scale enclosed shopping mall, 100 Oaks Mall had a promising start when it opened in 1967, but faced ups and downs over the decades, says the Gizmodo article, "7 Dead Shopping Malls that Found Surprising Second Lives."
In 2007, "more than half of 100 Oak's 800,000 square feet was leased to the Vanderbilt University Medical Center (VUMC)." Clinics and VUMC's administrative offices now make up a large portion of the former stores; "the other half of the mall is still retail space—not a bad distraction for caregivers waiting on patients in the clinics."
Meanwhile, a mall in Jacksonville, Florida, has been transformed into a medical center with the University of Florida. "Portions of a former shopping mall on Jacksonville's Northside are being transformed into a sprawling medical hub bearing the name of one of the city's biggest champions of health care for the poor," proclaims an article in the Florida Times-Union. The Elizabeth G. Means Medical Pavilion, a 100,000-square-foot expanse inside the Gateway Mall, was dedicated in 2011.
Get an education.
The Atlantic reports that Austin Community College rented space for administrative offices in the 1.2 million square foot Highland Mall in Austin, Texas; as the mall's fortune's declined and stores became vacant, the college decided to purchase the mall.
The college worked with architects to transform a former JC Penney building into "the galaxy's largest learning emporium," complete with "604 computer stations, 200,000 square feet of instructional space, a library, and offices." The college has big plans to continue their renovation of the mall "to create a regional-workforce center, a STEM simulator lab, a digital-media center, and a culinary and hospitality center."
They entered into a partnership with a cloud-management company named Rackspace to move employees into the space of one of the former department stores, allowing the opportunity for students to intern at the company.
Get to work. A notable example of a shopping mall being turned into office space is the former Mayfield Mall in Mountain View, California. Google plans to convert this spacious area into sprawling office space – its "domed campus of the future," as a May 6 article in Business Insider describes it. Visit the City of Mountain View website for a project summary and a video detailing Google's proposed development project.
However, the article states that the city council vote, which took place earlier this week, only signed off on part of Google's ambitious proposal. "The city had 2.2 million square feet of office space to give permits for, as part of the North Bayshore Precise Plan in an effort to control development while keeping environmental and traffic impact in check," reports Business Insider. City officials have concerns about ensuring sufficient residential space in the bustling office area, as well.
This doesn't mark the end of Google's extensive project, however; representatives from the city council and Google have both expressed interest in finding ways to make the plan work.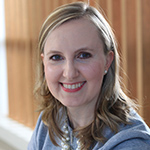 Marie Ruff is Communications Senior Manager at NAIOP.