From the "click" of the customer's online order and the "knock" on their door announcing its delivery, e-commerce has picked up speed at a dizzying pace and retailers are working round-the-clock to meet delivery demands.
The NAIOP Research Foundation dived into the topic in the most recent issue of its newsletter and in its white paper, "The Promise of E-commerce: Impacts on Retail and Industrial Real Estate."
Retailers face two challenges: (1) adopting new strategies to deliver goods to customers from a variety of locations; and (2) refining inventory and real estate strategies by expanding virtual and brick-and-mortar store operations to reach a global audience of new customers.
Experts agree that both issues have important implications for the types of retail and industrial real estate that will be in demand in the future as well as the optimal sizes and locations of those properties.
JLL's "Q1 2015 United States Construction Perspective" says e-commerce is having the greatest impact on the industrial real estate industry, and according to Cushman & Wakefield's "Marketbeat United States Industrial Snapshot – Q1 2015," the continuing economic recovery, combined with the continued growth of e-commerce and a steady housing market, contributed to the lowest vacancy rates in more than a decade for the U.S. industrial market during the first quarter of 2015.
The boom in e-commerce has created significant demand for new industrial space with facilities built specifically to support high-volume package through-put, as they require higher ceilings, more parking, additional dock doors, restrooms and mezzanines with greater density of floor space for picking.
As one example, Prologis Inc.'s latest project, a one million square foot warehouse in Tracy, California, will feature a 40-foot-high ceiling, 25 percent taller than the typical 32 feet, reports The Wall Street Journal in "Raising the Roof Making All the Difference in Warehouses." The additional ceiling height would allow a distributor to build three levels above the ground floor instead of two, which can increase the room available to stock, sort and pack shipments to fulfill e-commerce orders.
Global e-commerce sales through 2017 are projected to reach $2.357 trillion by 2017, according to the NAIOP white paper, so commercial real estate professionals can anticipate that e-commerce promises additional challenges and opportunities for retail and industrial real estate in the years onward.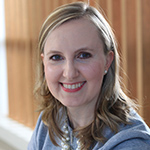 Marie Ruff is Communications Senior Manager at NAIOP.