Unlimited opportunities to build key partnerships are available when 1,200-plus developers, owners, investors, brokers, architects, attorneys, engineers and more gather in one place. Commercial Real Estate Conference 2016, held September 26-28 in Scottsdale, Arizona, is a must-attend industry event, as previous attendees can attest.
"I would not miss it!" said Sonja Dusil, SIOR, first vice president institutional properties with CBRE. "I've found it to be a superior opportunity to strengthen existing relationships and form valuable new ones."
NAIOP conferences are where deals happen. Watch why you can't miss Commercial Real Estate Conference 2016 in this 30-second video.
NAIOP's Commercial Real Estate Conference is a "forward-looking event that dives deeply into what's happening in our industry now and into the future," Gregory Fuller, CRE.CON '16 planning committee chairman and president of Granite Properties, Inc., told GlobeSt.com in a recent interview. "It's a dynamic event for our industry, where people meet new potential business partners, do deals and attend educational sessions led by industry leaders."
Educational sessions at CRE.CON are "incredibly insightful with fresh, relevant topics and top-of-the-line speakers," said Dusil. "I would strongly encourage CRE professionals to take advantage of this valuable opportunity and well-organized conference."
Innovative commercial real estate topics are on the agenda at CRE.CON '16, including:
How the outcome of the U.S. presidential election will shape national and global affairs;
Commercial real estate disruptors;
The economy, the market and investments;
The future of office and industrial design;
Cybersecurity and CRE;
Market cycles; and
The impact of e-commerce on CRE.
"NAIOP Commercial Real Estate Conferences allow me to see how my local market compares to the national themes and trends," said Bob Richardson, founder and managing partner, New Buffalo Capital, LP. New to the agenda this year, Conversation Corners provide 30- to 45-minute facilitated roundtables where attendees can have candid discussions about hot industry topics including market cycles, transportation/infrastructure, crowdfunding and sustainability/resiliency.
"We will also do project tours of greater Phoenix's most innovative developments so industry professionals can understand what's happening in that market, then take it back to their market and see if it applies," said Fuller. This year's project tours include:
WinCo Foods' 950,000-square-foot state-of-the-art regional food distribution center;
Scottsdale Quarter, an open air, mixed-use center combining lifestyle brand retail, dining and entertainment with Class A office and luxury apartments;
Shutterfly, Inc., located within the 136-acre master-planned, mixed-use Discovery Business Campus;
SkySong Innovation Center, a public-private partnership at the forefront of developer and tenant trends;
The Warehouse District, a lively mix of entertainment, residential, industrial and creative professional uses;
REI's 393,499-square-foot distribution facility in Goodyear, Arizona; and
Hayden Ferry Lakeside and Marina Heights, two cutting-edge office developments in Tempe.
There's no substitute for face-to-face connections. Don't miss out when industry leaders from across North America come together for deals, connections and trends at Commercial Real Estate Conference 2016 this September.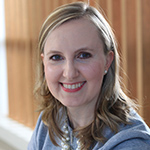 Marie Ruff is Communications Senior Manager at NAIOP.