As the great Michael Jordan once said, "Talent wins games, but teamwork and intelligence win championships." Taylor Arnett, a 2016 NAIOP Developing Leaders Award recipient, has embraced all three components of this winning philosophy. He grew up participating in sports and was captain of both his high school and college football teams. When it came to a career, Arnett knew that he wanted to "explore an industry that combined a team atmosphere, the opportunity to solve problems, and the ability to be rewarded for personal and team achievement." Commercial real estate was a natural fit, playing to his strengths of analytical, communication and leadership skills.
In his current role as acquisitions manager for CapRock Partners, Arnett has increased the firm's acquisition activity by tapping into Los Angeles and Las Vegas industrial markets. He sourced, underwrote and closed a $30 million office and industrial property acquisition – the largest in the company's history. Arnett previously served as acquisitions manager for Asset Management Consultants, Inc. (AMC Investments), where he anchored an acquisitions team that purchased and/or joint ventured real estate investments averaging $75 million in transactions annually.
Arnett has been a NAIOP member for 10 years and credits NAIOP membership with opening the door to valuable business connections. He completed the NAIOP SoCal Young Professionals Group (YPG) program in 2009; he has been active in the YPG Alumni Committee since then, including as chair of three sub-committees and his current position as president of the nearly 60-person Alumni Committee. Arnett also serves as the YPG liaison for the SoCal board of directors. NAIOP caught up with this driven young professional to find out more about his career game plan.
NAIOP: What is your ultimate career goal?
Arnett: My ultimate goal is to run a commercial real estate investment and/or development firm. There are many facets to running an investment firm; the president is not only the decision maker but also has to general manage the acquisition, financing, construction, asset management and disposition process in addition to overseeing the day-to-day operations of the company. Rather than specialize in one aspect of the business, I've consciously made an effort to keep involved in all of these areas so that I will have the capabilities and experience to run a business one day.
NAIOP: What are some of the most rewarding aspects of your job?
Arnett: I'm passionate about real estate investments and feel a purpose in what I do. Securing a deal and taking it through to closing doesn't feel like work – it's exciting!
NAIOP: What advice would you offer to other young professionals in commercial real estate? 
Arnett: Be yourself and promote your own brand. Networking is key in our industry and being consistent and genuine in your approach with other people will get you further in the long run.
NAIOP: Who has been an inspiring or influential figure in your life? 
Arnett: The YPG leaders in NAIOP SoCal who have come before me. They have all led by empowering others, and that's much more effective than trying to do everything yourself.
This is part of a series of profiles of NAIOP's 2016 Developing Leaders Award recipients, who have distinguished themselves through exceptional commitment and contributions to the industry. This prestigious award was presented at NAIOP's Commercial Real Estate Conference 2016 in Scottsdale, Arizona. Watch this two-minute video to learn more about NAIOP's Developing Leaders program.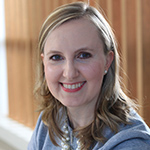 Marie Ruff is Communications Senior Manager at NAIOP.