"Never get comfortable" is the driving philosophy of Ryan Burrows, a recipient of NAIOP's 2016 Developing Leaders Award. This motivated and ambitious young leader doesn't hold back from diving into ambitious projects and meaningful causes.
A member of NAIOP Maryland since 2007, he has served on the chapter's Awards Gala, Community Service and Developing Leaders Committees. In addition, he has been actively involved with the Kendall Burrows Foundation – started in honor of his late sister – since 1996 and serves as the director.
As a vice president with JLL, Burrows is responsible for providing real estate advisory and transaction services to institutional owners and corporate occupiers throughout the industrial sector in the Greater Baltimore region. He previously worked for Knott Realty Group, one of the largest commercial property owners in Maryland, where he oversaw leasing of the company's 4,000,000 square foot portfolio of industrial, flex and office properties throughout the Mid-Atlantic and Florida.
NAIOP: How has being a member of NAIOP helped your career?
Burrows: NAIOP Maryland is a great platform that allows members to meet and establish relationships with real estate industry professionals spanning every service sector- including lending, development, architectural, engineering and legal. These connections are resources at your fingertips. When you have a question or need advice on a situation, you can immediately get the answers you need.
I honed my organizational skills throughout my involvement as co-chair of the NAIOP Maryland Awards Program. It is a highly intense and carefully orchestrated event with many people holding important roles in its organization. The planning takes more than six months and culminates with more than 400 people attending the evening affair. I have more confidence in myself and my ability to oversee complicated events and programs.
NAIOP: What are some of the most rewarding aspects of your job?

Burrows: I am currently working on a 3,100 acre redevelopment project called Tradepoint Atlantic, which is the site of the former Bethlehem Steel mill at Sparrows Point. We are transforming an area that was decimated by the closing of one of the largest steel mills into the next economic epicenter within the state of Maryland.
We are creating one of the most unique multi-modal industrial developments in the world and bringing jobs back to the region. Our goal is to build approximately 15,000,000 square feet of industrial development and create over 10,000 jobs over the next 10 years. It is truly rewarding knowing that my team is making a difference and rebuilding Sparrows Point into a multi-modal center for global trade.
NAIOP: What advice would you offer to other young professionals in commercial real estate?
Burrows: This business is all about who you know, so it is very important to be involved with organizations like NAIOP because it opens up many different opportunities. There are so many professionals within every sector of the commercial real estate industry who can help you land the next prospect, lead or job; the relationships you build over the years are invaluable.
NAIOP: Who has been an inspiring or influential figure in your life?
Burrows: My former boss, Bob Hamilton [COO of Knott Realty Group], really taught me the ins and outs of the industry and was very influential to me in becoming the person that I am today, both professionally and personally. Bob would push me to think outside the box and get creative in dealmaking, which has enabled me to look at things differently and, in turn, develop better solutions for my clients.
This is part of a series of profiles of NAIOP's 2016 Developing Leaders Award recipients, who have distinguished themselves through exceptional commitment and contributions to the industry. This prestigious award was presented at NAIOP's Commercial Real Estate Conference 2016 in Scottsdale, Arizona. Watch this two-minute video to learn more about NAIOP's Developing Leaders program.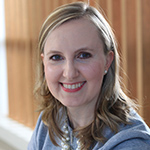 Marie Ruff is Communications Senior Manager at NAIOP.