NAIOP's Market Share blog has published 500 posts since its launch in 2015! In that time, Market Share has reached 69,000 unique visitors with 120,000 pageviews and featured more than 70 contributors.
Catch any posts you missed in the top 10 most-read posts of all time. Viewpoints provided by NAIOP's Distinguished Fellows – an elite group of academic thought leaders from top real estate programs – have proven to be especially popular with three posts in the top 10.
10.  The Future of Amenities: Amen(c)ity Tower – Developers and owners are expanding and enhancing building amenities in order to stand apart from the competition. Architecture firm NBBJ conceived an urban concept called the Amen(c)ity Tower to generate new ideas about how best to incorporate amenities to inspire, motivate and increase the efficiency of the workplace.
9.  A Deep Dive into Shallow Bay Industrial – While big-box developments attract interest from REITs, one of the largest sectors of the industrial market – the shallow bay, 15,000 to 50,000-square-foot warehouse building – supports critical activities including distribution, light manufacturing, regional and last-mile e-commerce logistics.
8.  Viewpoints: How Brexit Would Impact U.S. CRE – In a monumental referendum, the United Kingdom voted to withdraw from the European Union. NAIOP Distinguished Fellows discussed how Brexit could impact the U.S. economy and CRE.
7.  Viewpoints: Amazon, Whole Foods and the Future of Retail – Discover what NAIOP's Distinguished Fellows had to say about Amazon's acquisition of Whole Foods and what it indicates for the future of retail and CRE.
6.  Four Steps to Becoming a Networking Event Champion – Myth: All real estate professionals are born knowing how to work a room at a reception or networking event. Fact: Working a room is a skill that can be taught and practiced.
5.  Top 10 States for Retail – Which states top the list for retail development? NAIOP's Market Share blog examines retail construction value and activity for the top 10 states ranked in a recent NAIOP Research Foundation report.
4.  Viewpoints: The Search for Amazon's Second Headquarters – Amazon's search for a second headquarters drew more than 200 proposals from cities and regions across North America. NAIOP's Distinguished Fellows predicted which city will secure the title of "HQ2" and why, as well as the potential impact on the region.
3.  Why Industrial Real Estate Is Poised to Break Records in 2017 – Five factors driving demand for industrial real estate, according to the JLL Industrial Investment Outlook.
2.  Heads Up: The 5 Hidden Expenses of Open Ceilings – Exposed ceilings have become a trendy design feature in office and retail space, conveying spaciousness and a cool industrial vibe. However, there are hidden costs to this style that make them almost always more expensive than traditional ceilings.
1.  New Banking Regulations Could Impact Construction Lending – New requirements that could increase the cost of capital, or decrease its availability, for commercial real estate construction loans.
What is your favorite Market Share post? What are your takeaways from the top 10 posts? Share in the comments section below.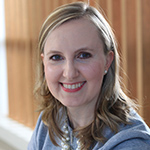 Marie Ruff is Communications Senior Manager at NAIOP.