Catch up on any posts you missed with the top 10 most-read Market Share posts of 2018. It was a momentous year for NAIOP's blog with more than 500 posts published since the blog launched in 2015. Among the most popular topics in 2018: The hidden costs of open ceilings, commercial real estate outlooks, and industrial news and trends.
10. Warehouses in Tight Urban Spaces – Surging demand for same-day delivery of goods purchased online from companies such as Amazon has led many developers to consider adding multistory warehouses with multilevel truck courts to their portfolios.
9. Top Trends and Metrics to Watch in U.S. Office Space – Savvy commercial real estate executives are working alongside senior leadership in human resources and members of the C-suite to develop real estate strategies that attract and retain talent in the modern workplace. It is imperative for corporations to stay ahead of the changing commercial real estate trends.
8. Carefully Tiptoeing into 2018: A Commercial Real Estate Outlook – Developers and owners alike approached the 2018 commercial real estate market with cautious optimism, anticipating growth, albeit in non-traditional sectors, such as a heightened focus on the impact of technology in commercial real estate projects and a slow-down of multifamily products.
7. Gen X Finally Makes Its (Corporate) Move – Gen X now accounts for 51 percent of leadership roles globally and is poised to rapidly undertake virtually all executive roles. For real estate, JLL says that Gen Xers taking the helm in corporate America means the generation is the innovative force behind today's workplace trends.
6. HVCRE Changes Are a Big Win for CRE – The Economic Growth, Regulatory Relief, and Consumer Protection Act reform legislation included NAIOP-supported provisions that will ensure there is adequate capital availability for commercial construction financing. Revision of the HVCRE designation was an important element of NAIOP's 2018 agenda, making enactment of this legislation a major victory for NAIOP's members.
5. The Warehouse of the Future is Already Here – Imagine asking a picking robot in any language you want for a product on a shelf 40 feet above the warehouse floor. Sound too futuristic? Think again — this kind of technology and others are currently making their way into a warehouse near you.
4. Labor, Productivity and Funding Top Construction Trends to Watch in 2018 – JLL's U.S. Construction Outlook report analyzed mega-trends expected to make a big impact in 2018, from the skilled worker talent shortage to stabilizing interest rates.
3. Mass Timber High-rise Construction Becomes a Global Trend – Why construct wood high-rises in the 21st century? In addition to these buildings offering fire protection and seismic resistance, structural strength, easy assembly and weighing far less than concrete and steel, these structures are environmentally friendly.
2. Industrial Real Estate Success Hinges on Population Fundamentals – Changes in population growth and industrial market size are increasingly important for industrial real estate decision-making. JLL identified the top 10 logistics markets around the U.S. based on market dynamics like inventory size, five-year rent growth, development pipeline and annual change in vacancy rate.
1. Heads Up: The 5 Hidden Expenses of Open Ceilings – Exposed ceilings have become a trendy design feature in office and retail space, conveying spaciousness and a cool industrial vibe. However, there are hidden costs to this style that make them almost always more expensive than traditional ceilings.

What was your favorite Market Share post in 2018? What are your takeaways from the top 10 most-read posts of the year? Share in the comments section below.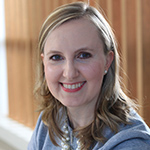 Marie Ruff is Communications Senior Manager at NAIOP.