From market trends to design innovations and investment opportunities, industrial real estate was a popular topic in headlines throughout 2019 including in the top five most-read Market Share posts of the year. See below for the full list of what captured the attention of industry professionals, and check back or subscribe for continued coverage of timely topics on Market Share, the official blog for commercial real estate.
5. Making Multistory Industrial Work
An 18-acre site in the Red Hook district of Brooklyn will be the future site of a four-story, 1.3-million-square-foot distribution center – the largest multistory warehouse in the U.S. A panel at NAIOP's I.CON East 2019 conference examined how developers can make this groundbreaking – and challenging – approach to industrial development work.  
4. The Top 20 U.S. Counties for Opportunity Zone Investment
The inclusion of the Investing in Opportunity Act (IOA) in the Tax Cuts and Jobs Act of 2017 has sparked a lot of excitement among investors, local institutions and community leaders looking to redirect dormant capital gains into distressed or developing communities that could match the criteria for Opportunity Zones (OZs). COMMERCIALCafé gathered data to identify which of the 8,764 eligible tracts might prove the most attractive to prospective investors.
3. Administration Aims to Make Environmental Permitting Easier
Infrastructure plays a crucial role in the commercial real estate industry. The location and quality of roads, bridges and other types of transportation are a key determinant of where real estate investments are made, and of the value of property as a whole. This piece explained how a new set of guidelines released by the White House aimed to streamline the permitting process for large infrastructure projects.
2. Transforming a Dying Mall into an Amazon Distribution Center
In this recap of a session from NAIOP's I.CON West 2019 conference, two industry experts discussed why retail redevelopment is particularly complicated and requires the perfect blend of good instincts, timing, location and luck.
1. Eight Things to Know About Industrial Real Estate Demand
Industrial demand last summer remained high amid political uncertainty and historic lows in vacancy. Research from JLL identified eight factors impacting the demand for industrial real estate property in the U.S.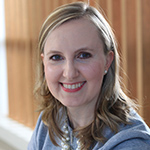 Marie Ruff is Communications Senior Manager at NAIOP.