The COVID-19 pandemic has radically impacted how development and construction firms operate. The industry is currently navigating rapidly changing governmental orders concerning business closures, many of which vary state by state, as well as major disruptions of ongoing projects. Now is also the time for these business to think ahead about how they will deal with delay claims and claims for additional compensation once the full extent of the COVID-19 impact is known.
In a recent NAIOP Advantage Series webinar, Duane Morris, LLP attorneys Meghan DiPerna and Kenneth Lazaruk, and Brian Perlberg, senior counsel for construction law and contracts with Associated General Contractors (AGC) of America, discussed contractual force majeure provisions and other challenges arising from the pandemic.
A Force Majeure Event?
"We are in unprecedented times," said Perlberg. "The first question we have is, 'Is this a force majeure event?'" Perlberg explained force majeure (literal meaning of "superior force") as a risk allocation principal of: "It's nobody' fault; how are we going to handle this?"
While not every contract calls it "force majeure," most contracts do feature a force majeure clause, Perlberg said, which usually provides an extension of time for performance. The pivotal questions to consider are: How are you going to deal with the added cost? What insurance products might you have?
Notably, Perlberg said, contracts with force majeure clauses require prompt written notice, and the clause doesn't take effect automatically – you have to show causation. It's important to consider increased costs for construction as well as liquidated damages.
Notice of Delay Letters
Perlberg asked Lazaruk and DiPerna: "How would you advise your clients to respond if they received a notice letter?" [See the AGC sample notice of delay letter]
"Your response as the owner is varied sometimes," said Lazaruk, given that the letters vary in language, from referring to force majeure or contemplated delay clauses, and in circumstances, such as the contractor saying the state has shut down the job and the contractor would like to reserve their rights under the contract.
In New York, due to stoppage of jobs by the state and the City of New York Department of Buildings, Lazaruk said they have responded to some of these letters by saying, "Yes, we acknowledge that there is a stoppage and we ask that you reduce your forces on the job to what is necessary to close down the job according to the New York Department of Building regulations, you keep it secure, and you reduce your manpower down to what is necessary to keep that job secure."
A construction contract usually includes strict time frames that the contractor has to comply with to submit a claim, said DiPerna, but there is usually no mandatory time frame in which the owner has to respond or risk waiving the right to object to the claim. Every contract is different, said DiPerna, but from an owner's perspective it's very difficult to assess these claims given that we don't yet know the full impact of the pandemic or duration of these job stoppages.
"What owners have to be thinking about right now – if you're located in a state where your job is shut down – is that you need to be communicating to your contractors what has to be done in terms of wrapping up the project and securing the site," Di Perna said. [See whether construction is considered essential in your state]  
For jobs that are allowed to continue, it's essential to make sure your contractor has a plan in place for complying with any requirements such as ongoing safety inspections or required reports, said DiPerna. In some states, projects related to health care or other critical infrastructure work can continue, however the project requires a COVID registration number to keep going.
"If you're going to continue having operations, which is essentially a permission slip from the government, you have to do it right," Perlberg said. To that end, AGC has come out with templates and guidelines for operating construction safely.
Managing Ongoing Operations
Perlberg asked: What are your thoughts about owners giving direction about contractors operating safely? What role do you think the owners should be playing in terms of schedule and ongoing operations?
"As an owner, you still want to act responsibly, especially in these times," Lazaruk said. "You don't want be someone who is pushing a job that will incur problems," for example, if a person working on the job tests positive for the coronavirus and then the project has to shut down while containment efforts take place. "I don't think the owner is going to create a job site that is going to encourage an unhealthy place to work."
"I've also seen some contractors looking to owners as the requirements for having to do these more extensive disinfecting and cleaning procedures after there has been a confirmed exposure on-site," DiPerna said, "There are costs that can add up and generally haven't been built into contract pricing. So I have seen some contactors go to the owners and ask for a split on the cost of some of these new procedures that have to be complied with."
"The phrase, 'We're all in this together,' can sometimes change when you start talking about money," Perlberg said. "If we're going to come through this, we have to work together."
Insurance Considerations and Communications
Turning to insurance issues, Perlberg asked what considerations owners should keep in mind in their communications and whether building owners could expect insurance to cover something like the current situation.
"I've already seen some letters go out from owners with certain commentary and use of terminology such as 'unforseen' and 'unprecedented' – and even the term 'force majeure' – and these terms do have meaning under the law," DiPerna said. "I think you do have to be measured and think about what you're saying in these communications that are often on the fly, and going by email, and not necessarily being checked, given how quickly everything is moving here."
Many insurance policies have exclusions for virus-related damage, DiPerna said. There is legislation in the pipeline in New York that may negate exclusions such as that, so this is an open question right now, she said.
Closing Thoughts
The trio of experts closed with their recommendations for navigating this ongoing situation.
"The expression is, 'We're all in this together,'" Perlberg said. "The best legal advice I commend to all of you is to take that approach with all of your contracts, both proactively and existing contracts, going forward. Have those communications, try not to have a 'winner take all' mentality, because that often leads to litigation, claims and things that make everyone a loser. A more collaborative, fair and balanced approach seems to get better results."
"Be proactive right now," DiPerna said. "Think about reallocating resources, planning, assessing the schedule, documenting… all of these are things that need to be done now, to ensure that when life gets back to normal and jobs resume on a regular basis, the process goes as smoothly as possible."
This is a worldwide problem affecting construction all over, said Lazaruk. "The jobs that are stopped will continue – I don't think anyone should lose faith in that. People will have to cooperate."
Visit the NAIOP Response: COVID-19 page for critical resources and knowledge to support you now.
Content and strategies shared on NAIOP webinars and blog posts are intended to provide information and insights to industry practitioners and do not constitute advice or recommendations. NAIOP and its presenters disclaim any liability for actions taken as a result of these webinars and blog posts.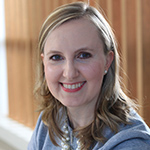 Marie Ruff is Communications Senior Manager at NAIOP.