CRE.Converge Virtual 2020 featured leaders across commercial real estate who shared their perspectives on top issues, trends and the best commercial real estate opportunities post-COVID. NAIOP's team coverage captured highlights from two days of insight-packed keynotes and sessions. Read on to catch highlights from any sessions that you missed.
Session recordings will be available for attendees later this week on the conference platform and can be accessed through Dec. 8, 2020.
KEYNOTES
In her keynote remarks, veteran political strategist Donna Brazile shared candid insights into the latest events in the ever-shifting political landscape, the critical issues facing America, implications for the outcome of the upcoming U.S. presidential election, and more.
2020: The Year of Disruption >>
In the closing keynote, Brian Sandoval, former governor of Nevada and president of the University of Nevada, Reno, interviewed Marc Badain, president of the Las Vegas Raiders NFL team, and Kerry Bubolz, president of the Vegas Golden Knights NHL team. The franchise leaders shared how the teams have shaped the city and added economic value and community spirit to the entertainment capital of the world.
Sports and the City >>
In a special keynote exclusively for NAIOP National Forums members, Steve Forbes, chairman and editor-in-chief of the Forbes Media empire, shared his candid take on the current economy and the far-reaching implications of the changes presented by the novel coronavirus pandemic.
Forbes: Four Big Reasons for Optimism in CRE >>
General Session
Three experts at the forefront of the industry each shared an area of commercial real estate that they believe presents the biggest opportunity for growth coming out of the current pandemic. They make some compelling arguments – do you agree with their assertions?
The Three Biggest Opportunities Post-COVID 19 >>
"I have been in the market for 35 years and I have never seen the wind at an asset class' back more than it is in life sciences right now."

Rob Griffin, U.S. Head for Capital Markets, Newmark Knight Frank
Concurrent Sessions
A panel of investors and developers discussed trends in core real estate performance and how their firms have leaned on prudential investment strategies, proactive asset management and fostering relationships to weather the pandemic.
Core Real Estate Stays Afloat Amid Market Turbulence >>
With the Internet of Things (IoT), beacons, sensors and more as sources of a seemingly endless deluge of data points available for building owners and operators, how do you narrow your focus to ensure maximum efficiency and ROI? Experts shared which tools have the biggest impact on your bottom line.
Implementing PropTech with Purpose >>
The flourishing e-commerce sector is driving demand for industrial space and that demand is now extending from the massive, port-side logistics facilities to last-mile distribution centers tucked into communities. Explore some of the opportunities, challenges, tenant needs and emerging trends in the bustling niche of infill, industrial developments.
Seven Realities of the Burgeoning, Challenging Infill Market >>
Creativity, consumer focus and customized technology are keeping retailers strong during a pandemic that saw many people turning to e-commerce for their shopping needs. Speakers discussed how they are successfully helping their tenants meet their customers' needs in the new COVID-19 environment.
Survival of the Fittest: The Evolution of Retail >>
"Gen Z cares about purpose and is willing to pay for purpose and get behind companies that have a purpose. We're seeing a shift as retailers realize this … Those companies that recognized the need to pivot to purpose will be ahead of the game."

Randi Nolan, Executive Vice President for Global Transformation, Global Brands Group
Adaptive reuse projects present a lot of challenges for real estate developers, but the rewards can be well worth the effort, both for profitability and community engagement. Speakers shared details of three diverse adaptive-reuse projects that include self storage, mixed-use and the rapidly growing industry of youth sports tourism.
Adaptive Reuse: From Small to Gigantic >>
A range of technologies have emerged in recent years that offer potential benefits for commercial construction projects, such as shorter project timelines, reduced labor requirements and increased safety. Experts in design and construction discussed these technologies and their applications.
Not Just a Toy: New Technologies are Reshaping Construction >>
Opportunity zones have made headlines in recent years, but the program remains a subject of misunderstanding and misconceptions. A panel of experts shared their real-world experience with opportunity zone investments and what factors can contribute to a successful outcome.
So You Think You Know Opportunity Zones? >>
"There is certainly risk, and I do believe that some [opportunity] zones probably will not be able to attract investors for a variety of reasons, but I think that there a lot of jewels out there waiting to be structured."

Michael O'Mara, Senior Vice President, Avison Young
E-commerce is exploding, and even the well-positioned are having trouble keeping up. A panel of experts shared what they're seeing in consumer buying habits, the impact on the omnichannel experience, obstacles they continue to face, and what it really means to be "e-commerce ready."
The Changing Face of E-commerce >>
Along with shifting tenant priorities and operational changes in the wake of the COVID pandemic, the need to provide cleaner air, less dense environments and other measures to prevent disease spread is prompting developers to rethink some design fundamentals in office buildings.
COVID-19 Shakes Up Tenant Priorities for Office Properties >>
Industrial assets have demonstrated stability and offer the biggest growth potential, said speakers at a panel on investment best-bets. And while many have predicted the permanent demise of the office market, many Class A office spaces will be in high demand. Don't be too quick to count out retail, either.
Investing Into 2021 and Beyond >>
PwC reports that esports "will achieve growth at a level unseen in almost any other media and entertainment category." Experts in the area shared how this rapidly expanding segment could present potential investment opportunities for commercial real estate developers.
As Esports Evolves, CRE Investments Could Follow >>
PRE-CONFERENCE COVERAGE
"Solid fundamentals and the fact that e-commerce still has a long runway for growth makes industrial real estate the darling of the commercial real estate industry," said Craig Meyer, JLL's President of Industrial Services.
Industrial Real Estate Demand on the Rise in the U.S. >>
"It has been my honor and privilege to serve as NAIOP chair, even as the association and industry – and really, the whole world – took a turn and we've had to reimagine how we communicate, connect and work," said NAIOP's 2020 Chair Larry Lance.
From the Chair: Reflections on an Unexpected Year >>
---
This post is brought to you by JLL, the Social Media and Conference Blog sponsor of NAIOP's CRE.Converge Virtual 2020. Learn more about JLL at www.us.jll.com or www.jll.ca.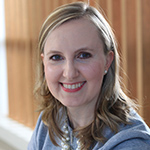 Marie Ruff and Brielle Scott are Senior Communications Managers at NAIOP.