The pandemic has directly impacted commercial real estate – with shutdowns, supply chain disruption, changing consumer habits, and more – and accelerated some existing trends like increasing reliance on e-commerce and widespread adoption of working from home. Three leading industry experts at CRE.Converge Virtual 2020 shared what's happening in commercial real estate now and which sectors present the biggest opportunities for growth.
The Formula to Life Sciences' Growth
"I have been in the market for 35 years and I have never seen the wind at an asset class' back more than it is in life sciences right now," said Rob Griffin, U.S. head for capital markets at Newmark Knight Frank. Early players in the sector have benefited from strong demand amplified by the COVID-19 pandemic; in a recent transaction, one of his company's clients sold a life science property for a 22x return, while another company sold a life science property for a $200 million profit.
According to Griffin, some of the trends his company is seeing in the laboratory market include:
Strong tenant demand
No rent erosion and rent growth
Enhanced value of the key clusters – tenants not just in main medical and academic clusters
Wave of GMP (Good Manufacturing Practice regulations for human pharmaceuticals) manufacturing requirements
24/7, 365 – many companies are working all the time in order to respond to the COVID-19 crisis
"Conversion mania" with life sciences tenants eyeing properties that can be quickly remade for their purposes
"In the last 18 months, our firm has sold 15 million square feet of life science sites to be built," said Griffin. "There's not a lot of supply over the next couple of years, especially 2021 and 2022, and a lot of the supply is spoken for." In recent years, there has been about 2 million square feet per year of demand, and closer to 1 million square feet of absorption; his company expects those numbers to flip, Griffin said. The most recent trend, he noted, is movement of life sciences to suburban areas.
The demand has been surprising and fierce, according to Griffin. "Anything that has a life science flavor right now is very, very highly sought after," Griffin said. "The new money in the field is really active and aggressive and not willing to lose." Between Jan. 30 and July 30 of this year, his company did $3.5 billion in trades, and most of it has been in life sciences or industrial, Griffin said.
"One of the reasons people have courage to buy and covert is that because tenants are so urgently looking for space," Griffin said. Life sciences tenants are looking for projects that can be ready without delay, making conversions oftentimes more attractive than new construction.
"It's a great asset class to be in," Griffin said. "There are some great opportunities for great returns, especially if you can find conversion deals closer to where people want to be … Certainly, I think this will be an asset class that stands on its own for a long time."
A Period of Transition for Retail
Compared to industrial activity this year, "it's been a tougher year overall in retail, although it shows signs of great activity lately," said John Morris, executive managing director, Americas industrial & logistics and retail leader at CBRE. "Two weeks ago was the best transaction week we've had since some point last year. Retail is not DOA as has been talked about, incorrectly, by others."
"We think this segment emerges healthier than before, but it's definitely a period of transition," Morris said. "It's also a period during which changes are very local, very market-driven, very region by region, city by city, urban versus suburban, and also aligns pretty well with the percent of GDP and the [corona]virus itself."
In Q2 2020, retail trade was among the hardest-hit areas by U.S. annualized GDP growth, according to CBRE research. Mobility matters when it comes to the impact of the pandemic on retail, Morris said. "In urban environments, mass transit is critical to the growth of retail."
Approximately 9,000 national and large retailers announced bankruptcy this year, part of a longer-term restructuring of the retail business – the number was twice that in a year just five years ago, according to Morris. CBRE research shows the early economic recovery as V-shaped with retail sales bouncing back before plateauing, driven by the e-commerce surge and economic stimulus.
The future of retail is "retail reimagined," Morris said, with retailers using multiple channels to provide customers the ability to shop, experience and return products anytime and anywhere.
CBRE's "retail reimagined" concept leverages data to make smarter decisions – viewing retail stores and distribution facilities holistically, not as separate entities, in order to build optimized, aligned networks. CBRE asserts that successful omnichannel strategies are designed around the customer and use a macro lens while also adapting to specific market conditions and scenarios.
COVID-19 Accelerates Trends in Suburban Office
"Office is, in my view, the most debated, the most speculated outlook that is in our industry right now," said Al Pontius, senior vice president, national director, office and industrial divisions, Marcus & Millichap. "Before we can talk about suburban office, we have to talk about office … Is office extinct? Will everyone work from home?" asked Pontius.
"There will be some challenges in the one-to-two-year horizon," Pontius said. But when you look at preference surveys, company culture, and more, "the arguments are pretty powerful that office is going to be back." Results from a survey in April 2020 by Gensler showed that 70% of workers surveyed want to work in the office the majority of the week. Just under half (44%) of workers surveyed do not want to work any days at home at all. As Pontius noted, there are a lot of people who don't have a perfect at-home work environment and want the ability to go into the office to work.
"As much as anything, this is a demographic discussion," Pontius said, pointing to the choices that millennials are making as the largest segment of this cohort moves into their 30s. "Your residential market is in many ways a forward indicator of what we might expect in office's future – affordability, value and convenience – I am going to argue that these are now showing up more extensively in a suburban format."
The millennial generation is driving suburban revival trends, accelerated now by the pandemic, Pontius said. The movement to the suburbs mirrors what happened in the 1980s with the baby boomer generation, he pointed out, as people look for greater housing affordability as they start families.
"Not all suburban offices are the same," Pontius noted. "There is a major value benefit to the suburban asset today offering comparable a similar amenity package to the urban core." Walkability is key.
Pontius concluded by emphasizing that: "COVID-19 is a trend accelerator; it's not the originator of the trend."
---
This post is brought to you by JLL, the Social Media and Conference Blog sponsor of NAIOP's CRE.Converge Virtual 2020. Learn more about JLL at www.us.jll.com or www.jll.ca.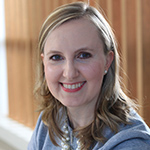 Marie Ruff is Communications Senior Manager at NAIOP.