Continuing the trend of useful tools on-the-go, this week we turn to speech recognition or dictation apps. Capturing your initial reaction to a meeting or site visit can be hard to do in an organized fashion. That's where your mobile device comes in handy. Both Android and iPhone offer some kind of serviceable voice recognition software pre-installed (hello, Siri!).
Read on for additional dictation apps that could make your life (and work) a little bit easier:
The top app result for dictation and the most well-known is Dragon Dictation, available for both iOS and Android.

Pro: unlike most dictation apps, Dragon Dictation converts your speech to text (though not always reliably).
Con: Many reviewers complain that the app does not save their dictation automatically, making it very easy to lose your text.

For Android, the Dictadroid app gets great reviews.

Pros: The app provides "great recording and playback" and you can share files via e-mail, text, or Dropbox.
Con: According to Tech Republic, "you can't go wrong with Dictadroid." The lite version of Dictadroid is available for free or you can purchase the upgrade for $3.99.

Dictamus (or Dictate+Connect), available on both iOS and Android, gets the best reviews for its iPhone app.

Pros: The app lets you rewind, overwrite and insert within the recording. Dictamus comes with lots of controls, like the ability to adjust the recording quality and playback speed. The app also appears to be a popular dictation device for attorneys.
Con: It's not inexpensive though. To experience all the features, the app will cost you $16.99.
If you want to try using the built-in dictation on your iPhone, take a look at these tips from Macworld. For other options, take a look at this list of dictation apps for the iPhone. And for Android users, here's a list of the top 5 "must-have dictation apps for your Android device." There are many dictation apps out there so it's worth shopping around to find the right one for your budget. Make a note to find the right one today.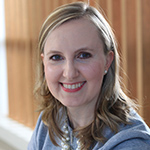 Marie Ruff is Communications Senior Manager at NAIOP.