The philosophy of leadership and management expert Simon Sinek, "It is not what you do but why you do it," resonates with Megan Burrows, a recipient of NAIOP's 2016 Developing Leaders Award. Commercial real estate is an industry full of professionals who are passionate about their work, she says, and she strives to exhibit that same drive in all that she does. It's an industry where she has enjoyed forming strong connections and sharing market insights, facilitated by her NAIOP membership.
Burrows is a vice president in the global client group of Deutsche Asset Management, part of the Deutsche Bank Group, one of the world's leading financial services companies. Her responsibilities include covering pension funds, defined contribution plans and consultants with a focus on real estate and other alternative investments.
She joined NAIOP eight years ago and currently serves as a member of the NAIOP San Francisco Bay Area board of directors. For the last four years, Burrows has helped create, structure, plan and implement the NAIOP San Francisco Bay Area's Young Professionals Group (YPG). Since 2013, she has served as chair of the chapter's YPG Alumni Committee, facilitating quarterly social and community outreach events, planning monthly professional speaker sessions for the YPG class and NAIOP's Behind the Scenes industry events. NAIOP asked this thoughtful and people-oriented young professional to share more about her "why" when it comes to her career.
NAIOP: What is your ultimate career goal?
Burrows: I would love to have my own portfolio of assets that I've personally developed and managed as well as be a professor teaching real estate fundamentals.
NAIOP: What are some of the most rewarding aspects of your job?
Burrows: Representing my firm in communications with clients. It provides the chance to meet new people AND to talk about real estate.
NAIOP: What advice would you offer to other young professionals in commercial real estate? 
Burrows: Get involved! I have learned so much from professionals in commercial real estate who work in various facets of the industry doing work I may not do on a day-to-day basis. Ask questions – most people are friendly and willing to answering your inquiries. NAIOP is a great resource for that and how I met other industry professionals in both the SoCal and now San Francisco Bay Area chapters.
NAIOP: Who has been an inspiring or influential figure in your life? 
Burrows: My peers in the commercial real estate industry have been pretty influential on my life. We have taken the time to get to know one another over the years and I talk with them when I have questions about work, my career, the industry, challenges and celebratory moments. Being transparent and honest with one another has helped me create a community that I can rely on.
This is part of a series of profiles of NAIOP's 2016 Developing Leaders Award recipients, who have distinguished themselves through exceptional commitment and contributions to the industry. This prestigious award was presented at NAIOP's Commercial Real Estate Conference 2016 in Scottsdale, Arizona. Watch this two-minute video to learn more about NAIOP's Developing Leaders program.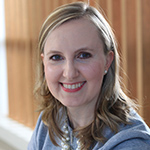 Marie Ruff is Communications Senior Manager at NAIOP.