Within the thriving industrial real estate sector, the cold storage class of warehouses has attracted investor and developer attention as demand continues to grow for food and pharmaceutical delivery. Is the era of speculative cold storage upon us? A panel at NAIOP's I.CON West in Long Beach, California, this week discussed opportunities for developing speculative cold storage warehouse and the unique specifications these buildings require.
As far as his firm is considered, it's "all systems go" on cold storage, said David Aschenbrand, vice president of cold storage, Bridge Industrial. However, the available inventory is largely old and out of date, requiring either updates or new buildings. This presents opportunities for investment and redevelopment. Panelists discussed some of the key considerations when engaging in cold storage spec development, highlighted below.
Investor Interest
While it took time for investors to get educated in this vertical, Aschenbrand said, they now see the potential value. "You're going to see more and more institutional capital coming in," added Eric Cox, vice president, CBRE. Cox noted that online grocery sales more than doubled from 2019 when the online segment made up 3.4% of total U.S. grocery sales.
Demand Drivers
While there has been talk about the need for cold storage warehouses for COVID-19-related pharmaceuticals, Chris Cummings, National Director – Food Advisory Services, Colliers International-Atlanta, said that the true driver of demand has been changing consumer spending levels and habits. Consumers expect a broader array of choices and quick delivery of purchase. How and where people are shopping is causing major ripple effects on a dated supply chain, he said.
Pre-leasing Activity
While there is some pre-leasing interest for speculative cold storage, "you don't seem to get a lot of traction on it until people actually start to see the equipment showing up," Aschenbrand said, "Then they know for sure it's real."
That is poised to change, said Ken Reiff, co-lead food & beverage advisory services, Cushman & Wakefield. When cold storage warehouses are needed, companies don't want to wait to secure space. Their demand is now, and they may roll the dice with speculative buildings rather than wait for new construction.
Speculative Design
In terms of design, Aschenbrand said that his firm's approach is to make the building as flexible as possible while keeping an ear to the ground with end users. He stressed the importance of staying engaged with your materials solution provider. "Try to understand what you think the materials handling solution will be best to suit the market and try to design around that," he said.
Cold storage warehouses are "very energy-intensive, which is one of the challenges of these types of buildings," said panel moderator Kate Lyle, director, industrial cold and food, Ware Malcomb. "When we're doing speculative design, we start at 100,000 square feet with 2,000-3,000 amps."
Automation Systems
Working conditions in a cold freezer can make it challenging to attract and retain labor, the panelists said. Automation can be useful, but when it comes to cold storage warehouses, the needs of the end user are, like so many other design considerations, highly specific. The best way to plan for potential use of robots and specialty automation systems is, again, to remain in communication with your materials solution provider, said Aschenbrand.
Cummings pointed to Kroger's use of automation in its fulfillment centers to optimize their supply chain process. The grocery retailer launched its first fully automated fulfillment center in Ohio this April, with more centers to follow.
"2020 was a pivotal year for grocery e-commerce, with Kroger's digital business scaling to over $10 billion – and achieving a record digital sales increase of 116%," announced Kroger's Chairman and CEO Rodney McMullen in a company release.
With these major shifts in consumer behavior and expectations, cold storage facilities are poised to play a pivotal role in last-mile fulfillment, and speculative development of this product type could still be in the early innings.
---
This post is brought to you by JLL, the social media and conference blog sponsor of NAIOP's I.CON West 2021. Learn more about JLL at www.us.jll.com or www.jll.ca.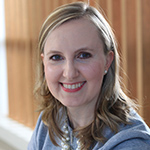 Marie Ruff is Communications Senior Manager at NAIOP.