Remote work has become the norm for many employees since the beginning of the COVID-19 pandemic, with no indication that full-time office attendance will return anytime soon – if ever again. The ongoing labor shortage compels companies to adapt their work-from-home policies to recruit and retain top talent. In a recent NAIOP webinar, experts from Marcus & Millichap shared their research and the demographic trends they're seeing, then offered insights into how these trends are shaping the investment landscape for urban and suburban office spaces. They began by examining the broader economic context behind the urban to suburban shift.
Employment Growth and High Inflation
"We've seen very, very steady, robust employment growth all the way through last year and through the first half of this year," said John Chang, senior vice president, national director research services, Marcus & Millichap. The U.S. has added 2.7 million jobs in 2022, as measured through June, bringing employment back to basically pre-pandemic levels.
"The key ingredient here is the labor shortage and unemployment and underemployment," Chang said. Unemployment was down to 3.6% – just about where it stood going into the pandemic – with underemployment at a record low 6.7% as of the end of June 2022. "We've had a lot of strength and momentum in the employment market," said Chang, "and that is a key ingredient to office and every commercial real estate property type out there."
Inflation has been capturing headlines this year with the highest levels in 41 years, Chang said. Consumers have felt the impact everywhere from the gas station to the grocery store with the consumer price index reaching 9.0%. There are some signs emerging that inflationary pressure may begin to abate in certain areas, though the costs of energy and groceries continue to be high. Sustained inflation has driven the Federal Reserve to take action with an aggressive rate hike schedule.
What's Next for the Economy
"There is still a lot of volatility in the economy as we go forward," Chang said, "and there are a lot of questions from investors about how these different pieces are going to influence the commercial real estate sector in general, and specifically, the office properties."
"There's no doubt that the interest rate discussion is probably the lead item in any discussion with any investors about strategy and ultimately about pricing of any individual asset," said Al Pontius, senior vice president, national director, office and industrial divisions, Marcus & Millichap.
This is the first of a two-part series. Part two addresses performance and trends of the office real estate sector. Thank you to NAIOP webinar sponsor Majestic Realty Co. Miss the webinar? Access the webinar recording (available for NAIOP members only).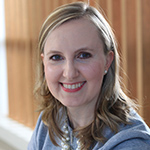 Marie Ruff is Communications Senior Manager at NAIOP.