Can you build a business through a crisis and still come out on top? Barbara Corcoran, the real estate mogul behind The Corcoran Group and star for the past 14 seasons on ABC's four-time Emmy award-winning show "Shark Tank," survived three recessions and knows the ins and outs of weathering the storm.
At CRE.Converge last week in Seattle, she shared her background growing up as one of 10 kids in a factory town in New Jersey, how she quit a waitressing job at a diner, picked up and moved to New York City at age 23. When someone suggested she try real estate sales, she thought, "Why not? I've tried everything else."
Fast forward to 2001: She sold The Corcoran Group, Manhattan's second-largest independent residential real estate company at the time, for $66 million cash.
Corcoran got candid with conference attendees, sharing some of the lessons she learned along the way:
Perception creates reality. "My mother said if you do good, you'll inherit the Earth… she's wrong." Corcoran said that if you can create an image that you're bigger and better than you are, "you've got to run like hell to keep up with yourself and make it come true." Create an image and then figure out how to get there.


There are only two kinds of people at work: Expanders and Containers. Containers excel at creating file systems, managing personnel and negotiating leases. Expanders (like Barbara herself) focus outward – advertising sales, publicity. When she made mistakes in hiring over the years, Corcoran said it usually came down to misjudging which kind of person they were: an Expander or a Container. "Figure out who is who and use it in your day-to-day life."


Hire happy people. If you hire a miserable person, particularly if you're in a sales business, "it's poison in the tank," she said, adding that somebody who is negative is never negative alone. The faster you can get rid of a negative person, the better off you are, she said, clarifying that she doesn't mean people who offer constructive criticism and valuable feedback. You can teach anyone with a good attitude anything, but you can't teach someone with a bad attitude.


Fun is good for business. Corcoran said fun is the most underutilized tool for building a business. Back in her firm's earlier days, she would throw big costume parties for staff that were the talk of the town, and fun became her best recruiting tool. "Don't underestimate the power of fun," she said. "It brings people together in a way that nothing ever can."


Recognition motivates more than money. Corcoran shared an anecdote about how she had a big gold horse ribbon made (like one you'd see pinned to the winner of the Kentucky Derby) with "$1 million" printed on it. She announced to her team that the first person who made a $1 million dollar deal would get the gold ribbon, and everyone laughed (their average sale was around $320,000 at the time.) Two weeks later, a new salesman who had set his mind on that ribbon earned it on a million-dollar-deal. Within the year, everyone in the company had ribbons pinned on their dashboards. "Do you think that could have possibly been done by me lecturing? Not a chance," Corcoran said.


Be good at failure. "Getting over failure and really making something good when things are bad seems to be the best thing I know how to do." In her role on "Shark Tank," she said that she's succeeded with 25% of investments she's made and lost money on the other 75%. What's the difference between successful entrepreneurs and the ones who fail? "The 25% turn themselves around [after failure] so fast." They get right back up like a jack-in-the-box.


Bad times are the best times to move ahead. It's a holding market now, Corcoran said. Everyone is holding their breath and investors aren't putting out cash. "The guy who sits and waits during quiet times is missing out on the best opportunity," Corcoran said. There's opportunity everywhere. Whoever is first when we went into a recession is never first when we come out." She shared that in the past, during bad times, all her competition would lie low – they didn't want to spend the money, they didn't want to be wrong. They would vet their ideas, talk to accountants and attorneys. "Meanwhile, I could have an idea and be out on the street with it on Wednesday."


Corcoran's insights come out of a career that has spanned some of the most challenging economic times you can imagine. "I sold through 18% interest rates, the bankruptcy of New York City, three recessions…" she said. "[Real estate] always comes back. That's the beauty of our business. But it's about what you do while you're waiting for it to come back."
---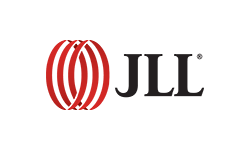 This post is brought to you by JLL, the social media and conference blog sponsor of NAIOP's CRE.Converge 2023. Learn more about JLL at www.us.jll.com or www.jll.ca.