Geopolitical strategist Peter Zeihan combines an expert understanding of demography, economics, energy, politics, technology and security to help clients best prepare for an uncertain future. At NAIOP's CRE.Converge last week in Seattle, attendees had an opportunity to hear from him at the closing keynote.
Zeihan covered everything from Stalin to NAFTA to the best time to buy a BMW. Here are just a few takeaways from his talk.
U.S. Demographic Shifts and the Labor Force
"What we're seeing is a significant relocation of people – the biggest since the 1950s," Zeihan said. People are moving to an arc of cities from roughly Salt Lake City down the Front Range into Texas, back up through the South to around Richmond. "That 'U' is seeing a fairly strong internal population migration. Everyone else is seeing a decline." Which generations are moving? Those who have money to spend (Boomers) and families to raise (millennials).
The Baby Boomers are the largest generation the U.S. has ever had and the largest workforce ever. That group hit retirement in the fourth quarter of 2022, on average.
"They have liquidated their stocks and they have liquidated their bonds, which means that the availability of capital in the United States has gone from the highest ever, the most liquid ever, the cheapest ever, and we're rapidly on our way to the other side," Zeihan said.
The Zoomers generation, born between 1997 and 2012, are the smallest generation ever. They're entering the workforce as the Boomers retire, but there's a major shortfall: about 450,000 workers this year.
"The number is going to increase every year for the next 11 before peaking at about a 900,000-worker shortage for a single year," Zeihan said.
"If you're not going to take advice from me on anything else, do this: Hire, hire, hire, hire! Borrow, borrow, borrow, borrow! We are at the cheapest labor cost and the cheapest capital cost that we will see for over a decade," he added.
The China Problem
China has one of the five fastest-aging workforces in human history. They had a 70% drop in their birth rate in the last five years, and some believe even those statistics are wrong – that they overcounted the population by 100 million people.
"China is not in demographic decay, it's in the advanced stages of demographic collapse," Zeihan said. "The best-case scenario for the People's Republic of China is that they will dissolve, as an industrial nation-state, within 10 years. Plan accordingly."
In China's situation, one of accelerating decline, governance is important, Zeihan said. "Having a system that can accumulate information, come up with a plan, implement it at scale – that's what allows countries to deal with these situations, and that is not what we have in China," he said.
Chairman Xi Jinping has established himself as the sole decisionmaker, but because he has criminalized information exchange, he wasn't immediately aware of this demographic problem, Zeihan said. Once he was aware, it still took another seven months for the government to come up with a policy to address it, he added; Jinping was also unaware of the rolling blackouts in Beijing in early 2021 and the spy balloon that appeared over Montana until after it had been shot down by the U.S.
"On a good day, the Chinese system, the part that is viable, looks like a badly run Enron," Zeihan joked. "Count on nothing from the Chinese – they're going away. Everything they manufactured is going away, and we need to prepare for that."
Inflation: Past, Present and Future
"The U.S. has had three big phases of inflation in the postwar environment: First, the initial urbanization and industrialization, where we built our cities and interstates and ran power to the countryside. A couple decades of industrial demand-driven inflation followed. Then, the Baby Boomers came of age, and they built their homes and raised their kids, and we had a couple of decades of consumer demand-driven inflation," Zeihan said.
Lately, the U.S. had been in a bit of a strange period. The Chinese entered the game with a billion industrial workers, pushing down the cost of manufactured goods for everybody, and the system collapsed.
"For all of us in this room," Zeihan said, "this is our total experience, and it is the most abnormal period in human history from an economic point of view. And it's over."
In a post-China world, "if we still want stuff, we're going to have to build it ourselves. We have to double the size of the industrial plant on this continent, and we need to do it in the next 10 years. We're going to have 9-15% inflation over that period."
While that number may be a shock, Zeihan said, "When we're done, we'll have a local system that is largely immune to international shocks that operates at a lower price point … This is the story of the greatest economic growth in the history of Canada, Mexico and the United States, and it will redefine the human condition for the remainder of this century."
---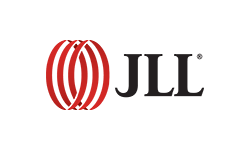 This post is brought to you by JLL, the social media and conference blog sponsor of NAIOP's CRE.Converge 2023. Learn more about JLL at www.us.jll.com or www.jll.ca.