There are myriad key considerations involved in developing a successful, comprehensive ESG strategy, including meeting evolving investor and tenant demands, global drivers for ESG performance and expectations, the most pressing climate risks and their financial implications, emerging regulatory guidelines, green financing options, and more.
A panel at CRE.Converge this week moderated by Breana Wheeler, director of operations – U.S., BREEAM USA, discussed overarching ESG trends that are increasingly impacting building operations and development. Panelists included Heidi Creighton, FAIA, vice president, sustainability, Skanska USA Commercial Development; Anita Jeerage, LEED AP BD+C, WELL AP, vice president, sustainability and ESG, Unico Properties LLC; Daren Moss, principal, ESG – real estate lead, Ares Management; and Katie Zilka Hanson, vice president, client success, RE Tech Advisors.
Wheeler kicked off the conversation with a question to the panelists: What are the key drivers behind ESG initiatives today?
"Our tenants have their own ESG goals," Jeerage said, "so it is important to have a program that will help your tenants make progress on their goals." She also named climate risk as a driving factor; both physical risk from wildfire, flood, etc., and transition risk, looking at how energy usage will change in the future.
Her firm conducts climate risk analysis as part of their due diligence phase, layering in climate models that show what risks they might be facing in a 1.5-2-degree Fahrenheit warming climate scenario.
Moss also mentioned the environmental regulations driving change in the industry. "If you look at the U.K., for example, rental properties must have an Energy Performance Certificate (EPC) rating above 'C' in place by 2025," Moss said. An EPC measures the energy efficiency of a property on a scale of A to G, with A being most energy efficient and G being least energy efficient. Building owners without one could be subject to staggering fines of £30,000 or more.
"An important fact about these standards is they're built to become more stringent over time," Jeerage added.
"Differentiation from our competitors is a key driver in our ESG initiatives," Creighton said. "We're thinking about divestment and resiliency and futureproofing, knowing those regulations are coming," Creighton said. She said electrification is a priority for Skanska USA, and embodied carbon is also a major focus.
The "S" in ESG – Social – can be more difficult to measure. What does that piece look like for building developers?
"Thinking beyond the four walls of your building: how you can get engaged, make a difference, bring in diverse vendors," said Jeerage.
"Finding the services that our tenants and communities need, creating space for workforce training and development, working with local nonprofits and providing programming and support the communities," said Creighton.
"It won't be one-size-fits-all, since every project is different," Moss added.
The "G" in ESG – Governance – can be forgotten sometimes, Wheeler said.
"I think [governance] is the most important," said Jeerage. "It's the integration piece – it's making sure what you're trying to do in the 'E' and 'S' is built into the investment lifecycle."
"It creates accountability; it adds the transparency piece," Creighton agreed.
Beyond strategy, there is a tremendous need for accurate, transparent building performance data and holistic reporting methods.
Moss said it can be challenging for a building owner to get even basic utility data at times. "That's a huge industry challenge – just your base-level KPIs of how much energy you used last year, for example."
"We need to have data that is accurate and can serve as a benchmark," said Hanson, adding that it's exciting to see how technology is rapidly evolving.
One thing all the panelists unanimously agreed on: the world and the building requirements in place will look very different 10 or 25 years from now.
---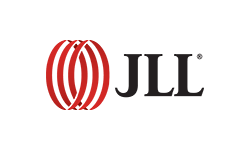 This post is brought to you by JLL, the social media and conference blog sponsor of NAIOP's CRE.Converge 2023. Learn more about JLL at www.us.jll.com or www.jll.ca.