In the middle of Amazon's central campus in downtown Seattle are three orbicular structures filled with more than 40,000 plants that create a unique space for employees to gather, work and collaborate. They provide what the company says is often missing from a traditional workspace – a direct link to nature.
A group of NAIOP CRE.Converge conference attendees explored the project this week during a walking tour of the Amazon Spheres, learning about the initial concepts and what it took to bring it to life over a four-year period.
The site was originally planned to be another tower of Amazon's downtown campus until then-CEO Jeff Bezos shared that he often went to his personal greenhouse to relax and strategize, hoping the same type of environment could be created for all Amazon employees. The idea for the Spheres began coming together in February 2013 with a design concept of "pentagonal hexecontahedron," a rather complex way to create a ball shape out of equal-size pentagons, not unlike a soccer ball.
Construction began more than a year later in June 2015 and the patterns of materials and structure came together to create art. The project is two layers: the structural element of concrete at the base topped by steel and glass. Beyond the aesthetic, high-tech engineering systems are incorporated throughout. Specialty glass was chosen to allow a balance between solar shading and needed wavelengths for plant growth, and an HVAC system was designed to allow for higher humidity levels required by plants that typically are found in high-altitude rain forests.
Amazon Spheres comprises three structures that total 1.5 million cubic feet of volume inside. The spheres are 130', 100' and 85' in diameter from largest to smallest, all covered by 180 elongated pentagonal modules that weigh 620 tons and include 2,600 panes of glass.
The architecture team at NBBJ and general contractor Sellen Construction knew the importance of working with the right trade partners to help create parts of the facility that had never been done before in a single project, including steel fabrication and assembly, the curtainwall, HVAC, horticulture, trees, horticultural lighting, green wall panels, and more.
Visitors to the Spheres are immediately awestruck by a 40-foot living wall covered in a Spacer Fabric, otherwise known as SpaceTex, that is home to more than 25,000 plants. Fully automated water and fertilizer systems help maintain the wall. Employees are encouraged to use the living greenhouse for walking meetings through "The Fernery" or across a canopy walk that incorporates a steel frame bridge topped by wood planks that gently moves and sways much like a swinging bridge. Throughout different horticultural zones are specialty plant variety of more than 1,000 species from 50 counties.
At the center is Rubi, a Ficus Rubiginosa tree that was found in California and traveled more than 1,200 miles in three days on a flatbed truck to be the heart of the Spheres. Planted in 1969, the tree, known as "Rubi," began her journey to Seattle at 49' tall and 30" in diameter. So that Rubi was transported and replanted during a season and temperature most advantageous for her growth and success, construction of the Spheres was near completion when she arrived in June 2017. To add her to the center sphere, glass panels at the top were removed and the tree was lowered by crane into the heart of the Spheres.
After almost five years of design and construction, Amazon Spheres opened its doors in January 2018 and is renowned for offering a unique alternative work environment that is designed to allow employees to refresh and recharge.
---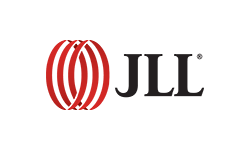 This post is brought to you by JLL, the social media and conference blog sponsor of NAIOP's CRE.Converge 2023. Learn more about JLL at www.us.jll.com or www.jll.ca.