Low occupancy across the office sector as well as high demand for housing has many real estate development professionals asking whether adaptive reuse of commercial buildings may be an option to add supply during the housing crisis. A NAIOP CRE.Converge conference panel in Seattle this week investigated that very question, focusing on a successful conversion case study in Alexandria, Virginia, as well as exploring what it takes to get conversion projects across the finish line.
Completed in 2020, The Foundry transformed an underutilized federal office building into a mixed-use residential property. It sold in 2021 for $262 million, after the developer paid $50 million for the property and $150 million in construction, design, and carrying cost. The sale was CoStar's 2021 Deal of the Year. Office conversions give developers a number of benefits: they can provide opportunities in attractive markets with limited available open space while saving time and money compared to ground-up construction. At the same time, they also present their own challenges, particularly around layout and structural considerations.
One of the most prominent barriers to office conversion projects is the layout of these properties. Office buildings tend to have deeper floor plans than apartments, leading to issues with daylight penetration. Panel moderator Heidi Leinbach, AIA, NCARB, associate principal with architecture firm Cooper Carry, worked on The Foundry, and inventoried a number of solutions her team implemented on-site.
Large windows in every unit.
Clerestory windows added where possible.
Making use of building core space for amenities such as fitness areas, a sports bar and storage.
Three stories, added at the top of the property with additional units and rooftop amenities such as a pool, to replace lower floors given over to parking.
R. Mark Taylor, residential managing director at American Real Estate Partners, explained that adaptations like these can only work if the property is in a strong enough location to begin with. "At the end of the day, is the building located somewhere where people want to live, and will they pay a premium rent to live there? Because if you're not in a submarket where you're not getting at least $3 a foot in rent, you're not doing an adaptive reuse," he said.
"Before you even get into doing the due diligence, the numbers have to pencil write on what the finished product is going to be. Once you know what that unit count, square footage, all those factors are, then we're going to see if the existing building can actually support it," said TJ Sawner, project executive at Balfour Beatty Construction, who also worked on the project.
Some of those building characteristics adaptive reuse developers should pay attention to include concrete work, which may have been built to previous codes, asbestos throughout the building, and how each floor will need to be wired and plumbed, which may impact each floor's structural engineering.
Steve Smith, managing director at Cooper Carry, suggested looking for new ways to collaborate with municipalities, with the possible end goal of gaining flexibility on some of the local government's design requirements. "Most of our jurisdictions, certainly all the ones we play in, have sustainability requirements," he said. "What's greener than keeping the building where it is, all the embedded carbon that is with that…there needs to be some acknowledgement of that. So, I always say, look for a way to stretch your arms out and give some concessions instead of having your hand out, saying, 'What are you going to do for me at the end of the day?'"
The panelists acknowledged that far from every building is a good candidate for adaptive reuse, but in the right circumstances, these projects are very possible. "[In] today's metrics, you know you have to get a six-and-a-half untrended yield on cost," Taylor said. "You need to get an IRR in the 17-plus range, and you're going to get an MOIC (Multiple on Invested Cost) at least 2x, because your debt constant these days is north of 9%."
Adaptive reuse projects may not be a recommended strategy for developers without deep expertise in the field, but with the right teams, they can represent a meaningful solution to an imbalance in the nation's office and housing markets.
Featured image courtesy of CambridgeSeven.
---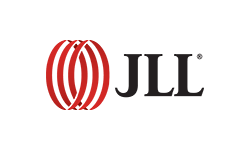 This post is brought to you by JLL, the social media and conference blog sponsor of NAIOP's CRE.Converge 2023. Learn more about JLL at www.us.jll.com or www.jll.ca.