Recruiting and retaining talent is challenging in the competitive "buyer's market" post-pandemic landscape, especially taking into account the ongoing economic uncertainty.
Experts on a panel at NAIOP's CRE.Converge this week examined the impacts of this new normal and shared strategies around organizational design, compensation and workplace expectations that real estate companies are using to meet the demands of their employees. Eric Willett, managing director, RCLCO Real Estate Consulting, moderated the panel, with panelists Nathaalie Carey, senior vice president, HR, Prologis; Jackie Chapman, director of people, Trammell Crow Company; and Ryan Neale, managing director, SelectLeaders.
"There's been a sea change in the way we think about talent," Willett began, mentioning the "Great Resignation" during and post-pandemic, significant compensation growth, and the explosion of remote/hybrid work as major recent events and trends impacting the workforce.
The demands of the workforce are changing, too. "Candidates are asking about our DEI strategy, how diverse is our board, what is the investment in employee training?" said Carey.
"The changes I'm seeing are beyond compensation – from a career development standpoint, sustainability, diversity initiatives, how the company represents themselves in the market – the whole package," Chapman agreed.
"That's what I'm hearing from principals, executives: 'We want this next generation thinking like an owner – they have a stake in this.'" Neale added.
But compensation is still part of the conversation. "We're constantly doing that analysis and making corrections internally," Carey said. She pointed out that if your organization has a job posting with salary range listed, your current employees will be looking closely to see if their own pay aligns. "Pay transparency is upon us. It's happening!" she said.
But the compensation spike has leveled off over the last nine months, according to SelectLeaders' data. "In the midst of intensifying market headwinds, some companies are tightening their belts even as the labor market remains tight," Neale said.
Whatever the market, the panelists agreed it's important to build entry-level talent, to invest in young professionals because it takes time to develop their skill set. But there's a branding problem: not many young people are familiar with commercial real estate or what a career in the industry could look like.
"You go on LinkedIn to create your profile and select your industry – commercial real estate isn't even listed!" Carey pointed out. "We have to make sure young talent is aware of our industry because they're not even thinking about us."
"At Prologis, we want to make sure there's a talent pool that we're cultivating now so it's available down the line. We're invested in building out the brand of our industry," she added.
Trammel Crow Company has more than tripled their presence on campuses, Chapman said, pointing out that there's not a lot of expense in organizing something like casual coffee meetups. "Just getting in that room and educating them is something we should all take on as a responsibility," she said.
"It's certainly a collaborative project and I think the organizations like NAIOP play such a critical role in bringing us together," Willett added.
Also top-of-mind for the panelists are the efforts to diversify and increase their organizations' talent pool.
"Almost every executive search starts with the organization saying, 'How can you get us in front of a new pool of talent?'" Neale said. When he asks them what they've done in the past, the typical response is a general referral within their network. "If you're working within the same referral network, you're going to have the same result, the same type of talent," he pointed out.
"When we talk about DEI, I want to stress the inclusion part of that. You can't have that conversation about inclusion and exclude people," Carey said. "Our intent is to increase our application pool – not hire a certain type of person. It's about getting people to apply. The right people will rise to the top."
---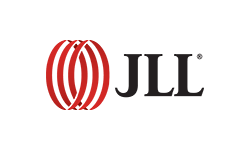 This post is brought to you by JLL, the social media and conference blog sponsor of NAIOP's CRE.Converge 2023. Learn more about JLL at www.us.jll.com or www.jll.ca.