As investors and occupiers look to improve the sustainability of their investments and operations, decarbonizing the built environment is an increasingly important real estate decision.
In a panel at this week's NAIOP's CRE.Converge conference, sustainable building professionals explored some of the strategies their firms are using to mitigate carbon emissions across their industrial real estate portfolios. Nate Maniktala, LEED AP BD+C, MBA, a principal at building consultancy BranchPattern, moderated the panel and began by addressing the scope of the need for sustainable building methods.
According to Julia Wattick, AIA, LEED AP ND, Fitwel Ambassador, a senior associate and team lead at BranchPattern, there are two broad types of carbon in buildings: Embodied carbon from the building's entire lifecycle and operational carbon from building use. "There are actually seven years of operational carbon emissions that typically equal that upfront embodied carbon impact," she said. Out of that embodied carbon, concrete is the leading emissions culprit, accounting for over 11% of global greenhouse gas emissions.
Real estate businesses feel pressure to address carbon from several main sources. According to Josh Hullum, executive director of construction at Affinius Capital, "It's understanding the impact from our investors. I think that's the loudest voice in the room, particularly as you go north to Canadian or European investors. For every dollar received, there's an element of expectation for more responsible design and development."
For Jennifer Emrick, LEED AP BD+C, global construction sustainability manager for Prologis, there is occupier as well as government pressure. "We have customers that are also setting their own internal carbon goals, so they're coming to Prologis and they're wanting to understand how we can meet these goals," she said. "And so, we want to be able to work with them, be a partner, have the knowledge and the expertise to let them know what's the path to get to that goal."
Emrick also pointed to recent U.S. sustainability regulations such as New York City's Local Law 97, and others in Denver and California, as encouragement for Prologis to adopt more sustainable construction practices.
According to Wattick, there are five types of building decarbonization efforts, ranked in order from most impactful:
Renovation, the highest-priority impact area since pre-existing buildings have already generated much of their embodied carbon.
Reduce the use of carbon-intensive materials through design.
Reuse existing materials, and design for future reuse.
Replace materials with a high carbon impact with less impactful ones.
Require low-carbon materials for new projects.
The panelists used a range of approaches to achieve these goals. Mass timber was widely suggested as a useful, lower-carbon material, alongside different concrete mixes utilizing fly ash or other Supplementary Cementitious Materials that partially or completely replace Portland cement. Additionally, novel building technologies like Nexii wall panels, which use sand and a binder to replace Portland cement, or Total Integrated Panel Systems (TIPS), which add a foam core to concrete, can be critical for reducing embodied carbon as well.
At Affinius Capital, Hullum pointed to one project where his team installed high-performing insulation, resulting in a slightly higher embodied carbon footprint in return for enhanced operational performance. "It's not all about driving embodied carbon as low as possible at the sacrifice of the long-term utility…you have to holistically ask what's the best approach," he said.
Reducing the carbon footprint of buildings isn't an easy task, but it can be accomplished with the right planning ahead of time. "The whole team is going to have to collaborate and work together, which they do already but inherently it's going to be more difficult when you're doing something new like the TIPS panels," Emrick said.
In return, property teams may be able to realize drastically improved building carbon performance, while seeing similar or only slightly higher development costs. The broader sustainability impact of properties is now considered alongside financial metrics, Hullum added.
Read more in a two-part pre-conference series on this topic:
---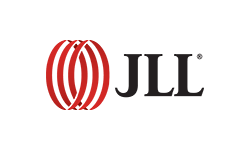 This post is brought to you by JLL, the social media and conference blog sponsor of NAIOP's CRE.Converge 2023. Learn more about JLL at www.us.jll.com or www.jll.ca.